Full-Service Brand Builders, Storytellers, and Experience-sellers
At the heart of our process is a love of collaboration. That's why we are proud to be considered a "boutique" firm. Nothing we do is rushed or robotic. Everything we do is carefully cultivated, exhaustively researched, and passionately crafted.
Atlanta Marketing Agency represents the amalgamation of years of experience. After honing his craft in marketing, advertising, and sales alike, within the realms of corporate and freelance, Tillman Douglas saw a void in the industry.
Businesses needed an agency that could offer them the structure, support, and sophistication of an established team accustomed to working together, but with the bespoke, one-on-one sort of process independent contractors offer.
Welcome to the vision as it came to fruition. This is Atlanta Marketing Agency.
Visionaries, strategists, designers, SEO pros, editors, and writers—you'll find it all on our team! While we each contribute our own unique talents, there are two characteristics we share: We are storytellers and clever communicators.
Take a peek inside our Wonderworld
Every project we work on is given our all-out effort to make it the best it can be. View a few of the projects we have in our portfolio.
Our Approach
We believe landing the best leads hinges on one concept: "the experience."

Your content should open a particular door for your target audience. It should give them a glimpse into the future, where their "problem" (even if they didn't realize they had it until now) is solved, and life is all the better for it. That is "the experience" your ideal client should have when viewing your content. Because that is what converts. Just ask our own clients. 😉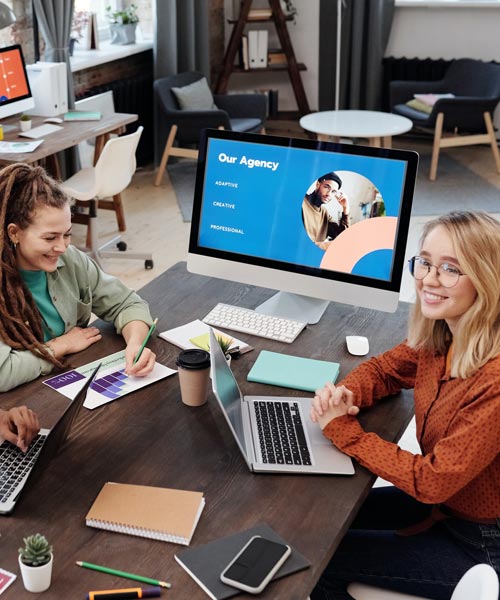 Driving technology for leading brands